BEE WELL SHOTS
1: provides valuable amounts of nutrients into your bloodstream within minutes, giving your digestive system a break.
SMOOTH OPERATOR
pineapple, apple cider vinegar
ONE HOT SHOT
jalapeño, yuzu, oil of oregano
COLD-KILLER
lemon, ginger, cayenne
CRAVING CRASHER
lemon, turmeric, raw honey, pink salt
BEE BOMB
add a shot of bee pollen
JUICE FLIGHT – TRY ANY 3 JUICES OR ADD TO YOUR BROTH
COLD-PRESSED JUICE
12 oz
2: we use 100% organic ingredients.
Our GOODNATURE cold-press, slowly presses the produce, releasing all of the phytochemicals and nutrients inside.
PAUSE. SIP. PROCEED.
OUR JUICE FAMILY 
GOLDEN CHILD : CARROT, GRAPEFRUIT, PINEAPPLE, HONEY, TURMERIC
"Successful" might be an understatement for this standout. Get your act together while this not so wild child balances your digestive system, supports your weight-loss, and activates your energy levels! Congratulations GOLDEN CHILD, you've won us over once again.
BLOOD BROTHER : BEET, CARROT, CELERY, TOMATO, LEMON, PINK SALT + BLACK PEPPER
Who else would you call to free the radicals in your body? Enter; BLOOD BROTHER! This lycopene-laiden powerhouse protects our cells' DNA, and has also shown the ability to stimulate enzymes that deactivate carcinogens. CELL-A-BRATE!
BABY FACE : CARROT, WATERMELON, HONEYDEW, LEMON, GINGER, CAYENNE "AWWW"…
It's what you say when you are presented with something so precious and cute! You can't resist this face, leaving you not only feeling hydrated + healed, but also able to deal with those constant cravings.
BLACK SHEEP : SOMA FILTERED WATER, LEMON, MAPLE SYRUP, ACTIVATED CHARCOAL
It's a disgrace how toxic our bodies can become, but this drink is a complete bad*ss. Fill and ush your system with this alkalizing agent and BEE prepared to trap those toxins!
BROPHY'S FINEST : CABBAGE, KALE, ROMAINE, GREEN APPLE, CELERY, CUCUMBER, CELTIC SEA SALT
The roots in this green family run deep. Combining a unique source of phytonutrients, this green machine rules in detox support, antioxidant boosts and anti-aging activity…it's like a gathering of the green IRISH MOB
SOUL SISTER : CUCUMBER, LIME, GREEN APPLE, MINT, ALOE VERA
A kindred spirit. Give gratitude to your attitude with this easy to digest, mood-boosting, HEALTHY MINT MOJITO!!!! Wait, did we just give a shout out to a healthy mint mojito? Let's get back on track, we meant SOOTHING SOUL JUICE.
BEET THE COMPETITION : BEET, CARROT, GREEN APPLE, LEMON, GINGER
Beets + Carrots are gifts from mother nature. Furnishing us with natural means to protect our nervous system, this competitive collaboration of blood-building beet + carrot cannot BEE beat!
THE UNDERDOG : ROMAINE, SPINACH, GREEN BELL PEPPER, PINEAPPLE, ALFALFA, JALAPEÑO
With an abundance of body-building powers, this puppy will have your hair, skin, nails and nervous system UP- TO- SNUFF in no time!
MINERAL POWERHOUSE BONE BROTH
10 oz hot cup of broth
3: contain's collagen, amino acids, and minerals. coating your mouth, these flavors are deep, rich, + real. we use 100% grass-fed, omega 6-omega 3 balanced bones + organic vegetables.
PAUSE. SOOTHE. PROCEED.
(limited availability to BEE-gin!)
WINNER WINNER CHICKEN DINNER
omega-3 chicken bones, alkaline water, cold pressed avocado oil, onion, tri-colored carrot, celery root, fresh thyme, bay leaf, celtic sea salt, white peppercorns, bee pollen, apple cider vinegar
SWEATY PIG
omega-3 pork bones, sesame oil, shitake mushroom, cauliflower, orange zest, ginger, garlic clove, kaf r lime leaf, lemon grass, thai pepper, chili oil, green onion, tamari, orange blossom honey, rice vinegar
HOLY COW
grass-fed beef bones, alkaline water, extra virgin olive oil, shallots, swiss chard, rutabaga, turnip, parsnip, red beet, propolis, cumin, paprika, garlic, purple cabbage, turmeric, cinnamon, dried plum, Himalayan pink salt
SIMPLE SALMON
(available upon special request) salmon bones, alkaline water, bok choy, brussel sprouts, spinach, collard greens, asparagus, Japanese yams, mustard greens, garlic, raw shaved ginger, barley, bamboo, bonito flakes, raw activated Manuka honey, miso
HAND-CRAFTED BEE BLENDS
16 oz
(available at select locations)
PINEAPPLE PLUS ONE
activated almond mylk, banana, pineapple, orange, hemp seed, oats, lemon
PAUSE. BUILD. PROCEED.
P BEE & J
SOMA filtered water, teff, ax, walnut, strawberry, honey
PAUSE. THINK. PROCEED.
SPI-GUY SOMA
filtered water, avocado, edamame, mango, spirulina, ginger
PAUSE. RECOVER. PROCEED.
CHOCOLATE THUNDER
activated almond mylk, banana, pepitas, coconut oil, cacao, date, organic coffee, cinnamon, vanilla, cayenne
PAUSE. PERFORM. PROCEED.
FREE BEE
activated almond mylk, banana, date, beepollen, sesame seed, cinnamon
PAUSE. SOOTHE. PROCEED.
TYPE A TRIPLE A
activated almond mylk, chia, cacao, dark cherry, banana, maca
PAUSE. ADAPT. PROCEED.
BEE MIXOLOGIST
choose mylk or water, choose 1 frozen fruit choose 2-3 add ins (superfood, seeds, spices)
PAUSE. CREATE. PROCEED.
VANILLA SECRET
SOMA filtered water, raw almond, date, vanilla, cinnamon, celtic salt
CACAO CHANEL
SOMA filtered water, almond, date, cacao, vanilla, cinnamon, celtic salt
MARY JANE MYLK
SOMA filtered water, hemp seed, maple syrup, fresh strawberry, vanilla, cinnamon, pink salt
MY BOYFRIEND'S 1-HOUR CLEANSE 1-hour/ 1 juice
1-day/ 6 juices
3-day/ 18 juices + health coaching
5-day/ 30 juices + bone broth + health coaching
(ask one of our WORKER BEE'S for more info about our personalized juice plans)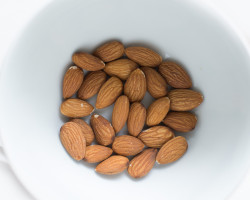 BEST QUALITY PRODUCTS
Our certified organic farmers and vendors supply organic, natural, and wholefood products with more than 100 health food ingredients.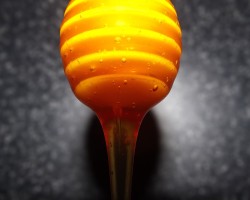 OUR JUICE & BROTH
The Balanced Bee is the first, uniquely blended Juice and Broth Restorative. We offer two main products: juice and broth. We believe in balance…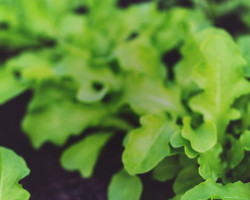 WHY ORGANIC?
Organic agriculture is a production method that emphasizes the use of renewable resources and the conservation of soil and water to enhance…
Fresh Ingredients
We have high standards and our goal is to provide you with the highest quality products we possibly can.
We take great pride in offering you our products and with this comes a significant sense of service and duty to honor your mind, body and spirit.

Cold pressed juice is the most superior-quality juice available. The process extracts pure life force energy without producing heat or oxidizing the produce.

Bone Broth is a mineral powerhouse, but it must be made with tender, loving care.