AWAKEN A PURE, RESTORATIVE PATH ROOTED IN BALANCE
A Juice & Broth Restorative
The Balanced Bee Juice & Broth Restorative displays founder, Annie Parks' active approach to lifelong balance + well-being. Learn to optimize the benefits of raw juice + mineral-dense bone broth through our menu. This is liquid food medicine, shared in a modern, convenient and healthy environment.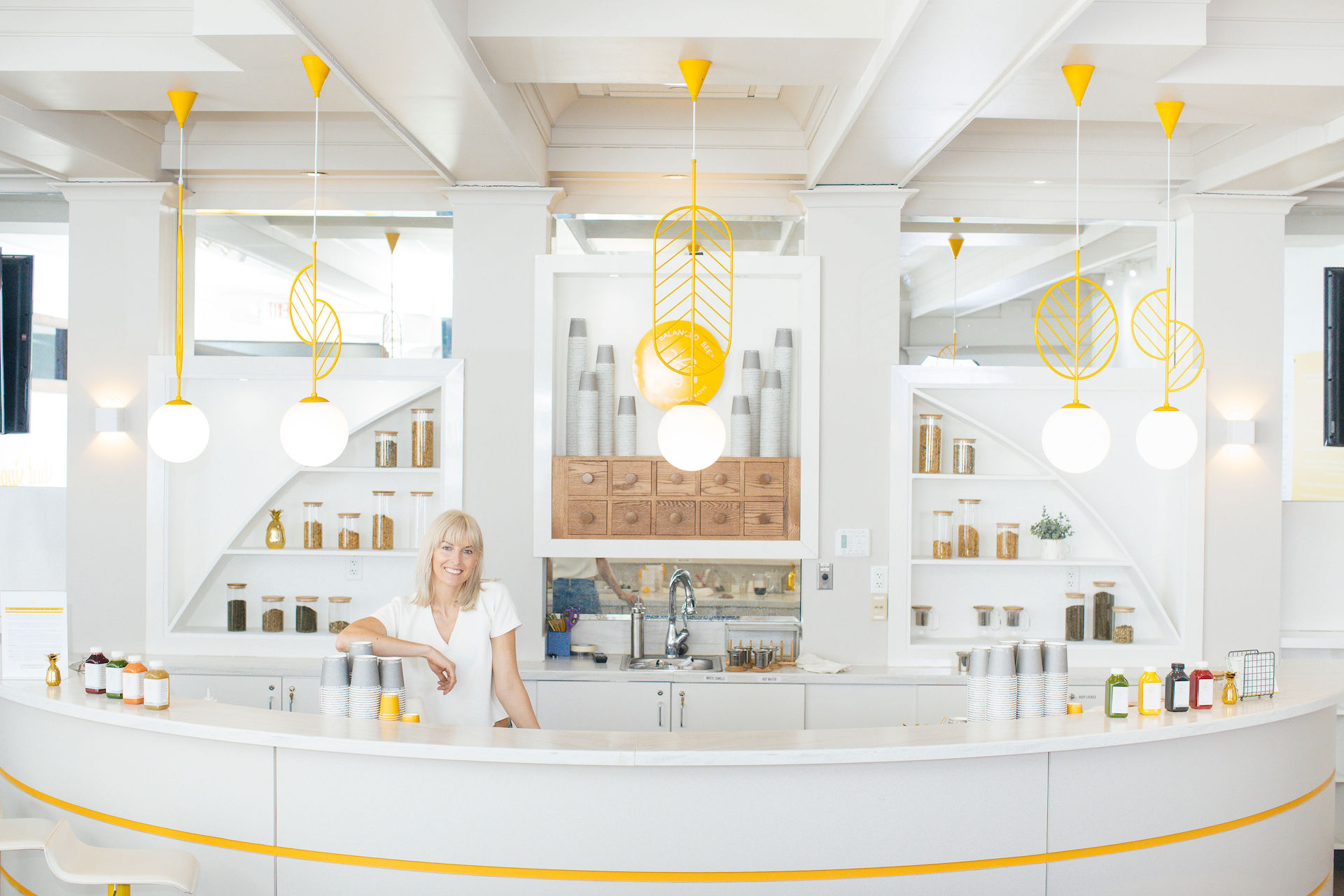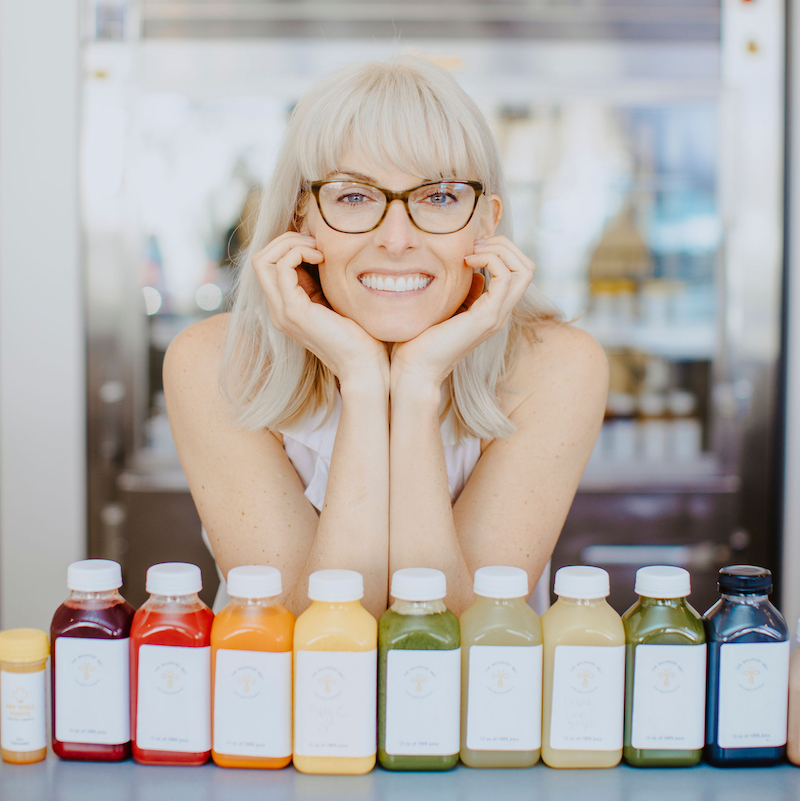 MEET THE BEE
Founder, Annie Parks
leads an actively balanced lifestyle. Holding a degree in Kinesiology from the University of New Hampshire, Annie complimented her degree with a certification from The Institute of Integrative Nutrition in NYC, where she enjoyed learning over 100 different dietary theories!
"I'd love to meet with each and every single customer, as helping people step into their health or enjoying their first juice or bone broth is where my happiness truly exists.  I love working at our retail locations as I watch people discover the many ways in which a "liquid lifestyle" can restore ones daily life balance. I've always believed that proper nutrition provides a gateway to communicate better with yourself so that you may BEE BALANCED. BEE HAPPY. BEE YOU.  I am excited to share this belief with as many people as I can!   You are on a path that you won't want to ignore moving forward." ~ Annie
Annie spent 11 years traveling around the country working in the wellness industry, still juicing and brothing on the side.  After about 10 years of incorporating raw juice + bone broth elixirs into her regimen, Annie noticed she had cured her intestinal issues + minimized hormonal imbalances.
In 2014 the overall vision for The Balanced Bee Juice + Broth Restorative was brought to life, and about a year later after working with a few magical people who believed in Annie's vision, The Balanced Bee brand was established and Annie decided to launch her first Juice & Broth Restorative in Peoria, IL the heart of Central Ilinois!
The heart of an environment fit for balancing both the PLANT and ANIMAL KINGDOMS.
From the start, Annie wanted The Balanced Bee to be the type of place for everyone to enjoy focusing on being balanced, being happy and being themselves. A place where people could turn to whether they were sick, hungover, mentally drained, working out, or just looking to give their digestive systems a break.  A 100% organic wellness destination for the community.
Annie continues to thoughtfully evolve The Balanced Bee brand with her passion for curating spaces that embody the brand and designing menus based around her knowledge and experience in Kinesiology, Ayurveda, and athletic performance.
<!========= Cool Timeline PRO 3.2 =========>